MOSER max50
FOR THE FULL CLIPPING OF LARGE DOGS AND CATS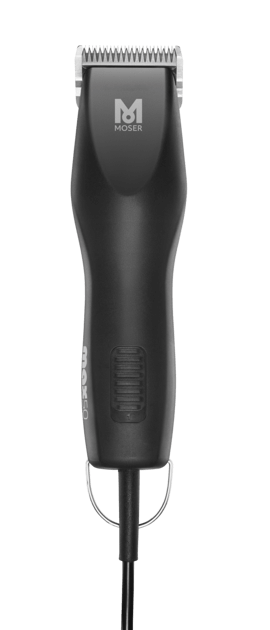 STAR BLADE Inklusive.
49 cutting width / 1 cutting length

Blade set can be detached without tools.
Super easy cleaning.

Incredible light. Only360g!

Very silent.

It's safe in the hand.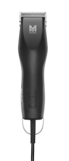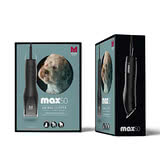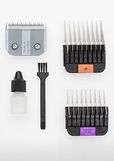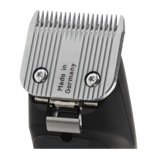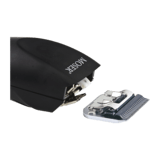 STAR BLADE:
Precision-ground "Made in Germany" professional
solid metal blade set with 1 cutting length and
fi ne tooth pitch. Perfect for removing matted fur.

QUICK CHANGE:
Quick-change system for a simple replacement of
the blade set and easy cleaning.

ERGONOMIC:
Can be securely gripped in the hand thanks to the
anti-slip insert.


POWERFUL:
Particularly powerful thanks to the power motor.
3300 rpm. Extraordinarily light and quiet as a result.


SAFE:
Energy-effi cient plug-in transformer with low
voltage - extra safety for both animal and user!

FREE TO MOVE:
Flexible 3 m round cable with long service life for
maximum freedom of movement.


INCLUSIVE:
2 stainless steel attachment combs 6 & 13, cleaning brush, oil

OPTIONAL ERHÄLTLICH:
Extensive MOSER STAR BLADE
quick-change blade assortment
adjusted for all fur types.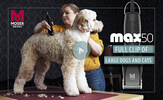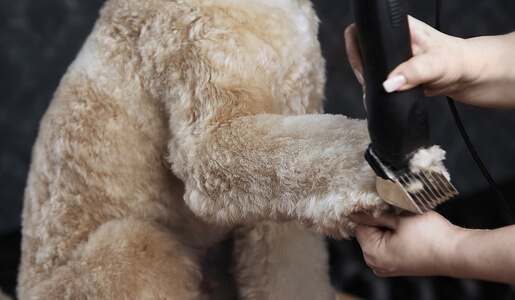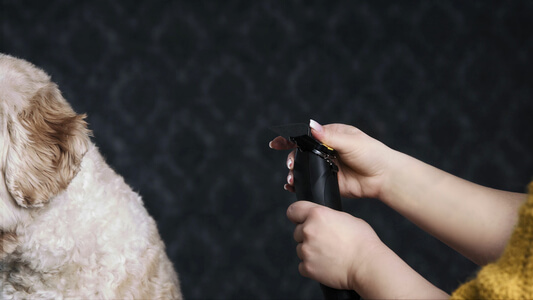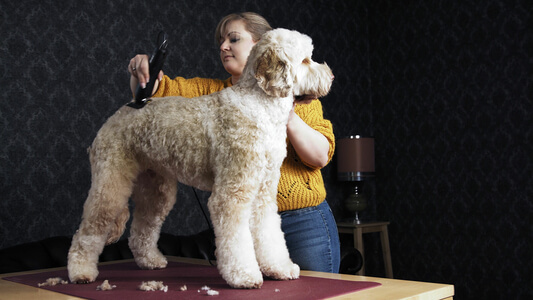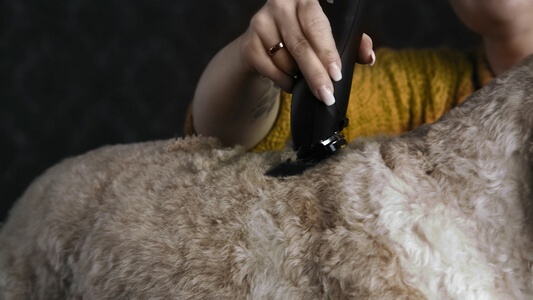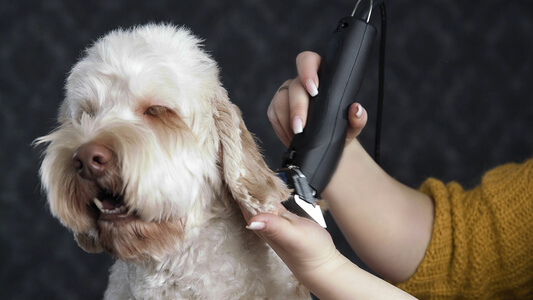 Technical data
Article number

1250-0061

EAN

'4015110034827

Type

Professional corded animal clipper

Operating voltage

100-240 V, 50/60 Hz

Cable

3 m

Length

196

mm

Width

54

mm

Depth

48

mm

Weight

ca. 360 g
Blade set

STAR BLADE

Quick-change blade set

Yes

Top blade width

49

mm

Type of operation

mains

Drive

Eccerntric, approx. 3300 RPM
Accessories