MADE IN GERMANY
Wahl GmbH is clearly committed to the location in the Black Forest, because its products "Made in Germany" are in high demand because of their high quality.
Who does not want the best for his pet?
With an export of 90% to over 100 countries, we are trust mark for the topic of grooming all over the world.
As a subsidiary of the global
Wahl Clipper Corporation (USA)
Wahl GmbH has many strong partners and is one of the leading manufacturers and experts in the industry.
o Blade sets
o durability (experience and proximity to the customer and experts)
o Service and advice
o degree of innovation
The close contact and exchange with experienced, practical experts is groundbreaking for our developments and a decisive factor for our excellent degree of innovation.
o state-of-the-art technology (battery technology, brushless motors)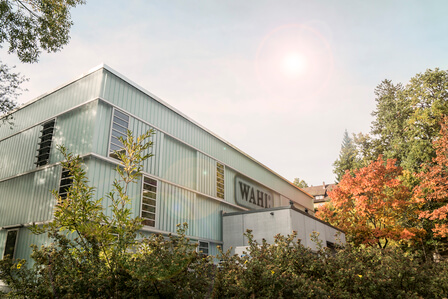 Philosophy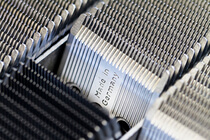 Balde set portfolio

The Blade set is the heart of every hair clipper and decides on the cutting performance in perfection!

All professional MOSER precision Blade sets and of course the associated hair clippers are "Made in Germany": Black Forest precision combined with 50 years of hairdressing know-how make every MOSER blade set the ideal tool for the hairdresser.
Technique for the coat


Over 65 years of know-how as one of the leading manufacturers of professional hair and animal clippers make us what we are. From the classic cable hair clippers to the high-tech products with the latest lithium-ion technology and stunning design, we inspire and delight millions of people around the world today.
Our goal is to give everyone the perfect tool for a perfect coat of hair. We achieve this through technical innovation and continuous development of our products. We work side by side with experts from all over the world. With excellent technology and easy handling, grooming becomes child's play. This is how every shearing succeeds.
Wahl GmbH
Innovation and quality have been the cornerstones of Wahl GmbH for more than 60 years, with a total of around 200 employees.
The dynamic Black Forest company is part of the affiliate company Clipper Corporation (USA) and specializes in hair clippers, pet hair clippers and other beauty products such as hair dryers, hair straighteners and curling irons.
In St. Georgen, Mosonmagyaróvár (Hungary) and in the headquarters
Wahl Clipper Corporation
, Sterling/IL (USA), the products of our brands WAHL, MOSER and ermila are developed and produced.

Innovation – made for you. Invented in the Black Forest!

High-tech devices and pioneering technologies thanks to first-class experts from technology and research

Innovations are born of courage! And to do this, the entire company must be behind an innovation and it needs first-class specialists. In Baden-Württemberg, we have strong industries with world market leaders and thereby more proximity to subject matter experts with vast knowledge and experience. The proximity to colleges and research centers also allows us access to staff with excellent education. For us, innovation also means being open to new approaches and concepts, which is why we cooperate with universities, professional associations or veterinarians in various areas. In addition, the selection of our suppliers for innovative approaches is crucial because we like to combine expertise and use synergies.