SLIDE-ON ATTACHEMENENT COMB SET
UNIVERSAL HIGH-QUALITY STAINLESS STEEL SLIDE-ON ATTACHMENT COMB SET FOR THE PROFESSIONAL TRIMMING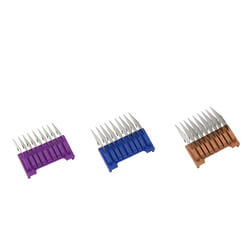 more
SNAP-ON ATTACHMENT COMB SET
HIGH-QUALITY STAINLESS STEEL SNAP-ON ATTACHMENT COMB SET FOR THE PROFESSIONAL TRIMMING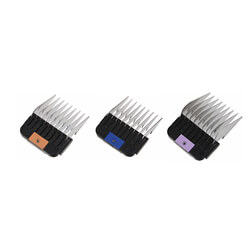 more
3 METAL SNAP-ON ATTACHMENT COMB
SNAP-ON ATTACHMENT COMB SUITABLE FOR max45 AND max50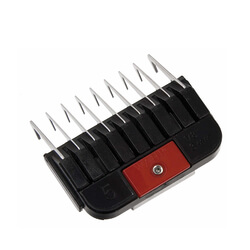 more
6 METAL SNAP-ON ATTACHMENT COMB
SNAP-ON ATTACHMENT COMB SUITABLE FOR max45 AND max50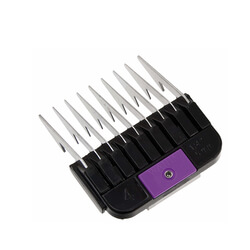 more
10 METAL SNAP-ON ATTACHMENT COMB
SNAP-ON ATTACHMENT COMB SUITABLE FOR max45 AND max50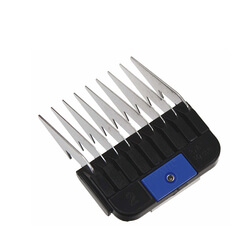 more
13 METAL SNAP-ON ATTACHMENT COMB
SNAP-ON ATTACHMENT COMB SUITABLE FOR max45 AND max50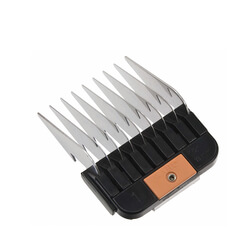 more
16 METAL SNAP-ON ATTACHMENT COMB
SNAP-ON ATTACHMENT COMB SUITABLE FOR max45 AND max50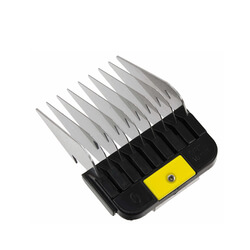 more
19 METAL SNAP-ON ATTACHMENT COMB
SNAP-ON ATTACHMENT COMB SUITABLE FOR max45 AND max50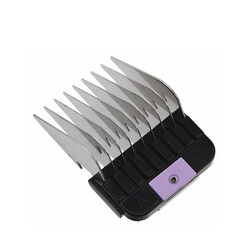 more
22 METAL SNAP-ON ATTACHMENT COMB
SNAP-ON ATTACHMENT COMB SUITABLE FOR max45 AND max50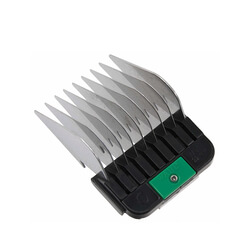 more
25 METAL SNAP-ON ATTACHMENT COMB
SNAP-ON ATTACHMENT COMB SUITABLE FOR max45 AND max50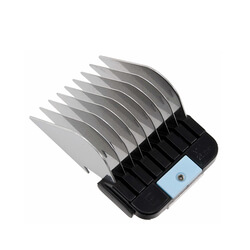 more
3 STAINLESS STEEL SLIDE-ON ATTACHMENT COMB
SUITABLE FOR REX, FOX, 1400, ARCO AND ARCO PRO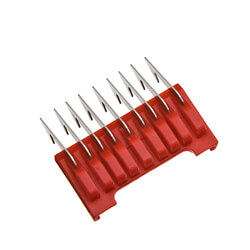 more
6 STAINLESS STEEL SLIDE-ON ATTACHMENT COMB
SUITABLE FOR REX, FOX, 1400, ARCO UND ARCO PRO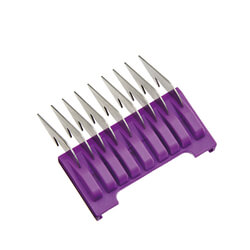 more
10 STAINLESS STEEL SLIDE-ON ATTACHMENT COMB
SUITABLE FOR REX, FOX, 1400, ARCO UND ARCO PRO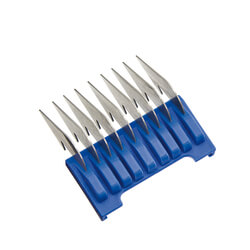 more
13 STAINLESS STEEL SLIDE-ON ATTACHMENT COMB
SUITABLE FOR REX, FOX, 1400, ARCO UND ARCO PRO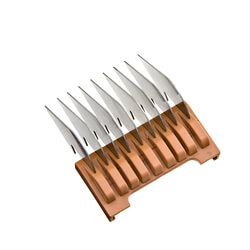 more
16 STAINLESS STEEL SLIDE-ON ATTACHMENT COMB
SUITABLE FOR REX, FOX, 1400, ARCO UND ARCO PRO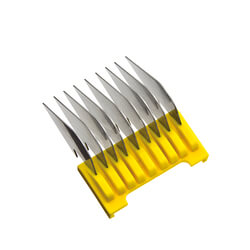 more
19 STAINLESS STEEL SLIDE-ON ATTACHMENT COMB
SUITABLE FOR REX, FOX, 1400, ARCO UND ARCO PRO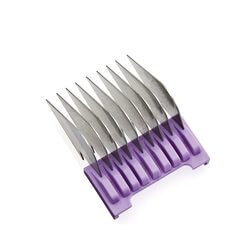 more
22 STAINLESS STEEL SLIDE-ON ATTACHMENT COMB
SUITABLE FOR REX, FOX, 1400, ARCO UND ARCO PRO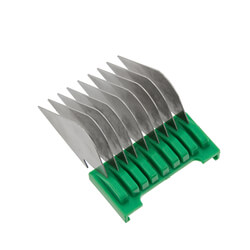 more
25 STAINLESS STEEL SLIDE-ON ATTACHMENT COMB
SUITABLE FOR REX, FOX, 1400, ARCO UND ARCO PRO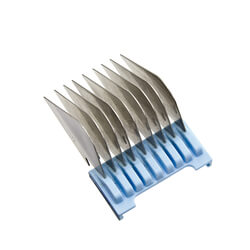 more
3-6 ATTACHMENT COMB
SUITABLE FOR REX mini AND Prima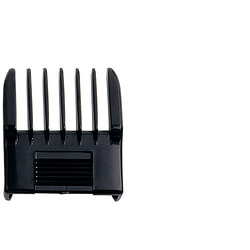 more
No fur should be shorn shorter than 3mm.
Because the coat of animals fulfills important tasks, e.g. protection from sunlight or is also part of communication.

Clip-on combs are basic helpers when shearing fur from pets. They ensure that the fur does not become shorter than the specified length.
If you use a blade set with which you can adjust the cutting length, you should set it to 1mm and then put on the desired attachment comb. So you get an optimal and for your fur nose a pleasant cutting result.

Especially when you shear your pet for the first time, the combs help you to find the right length for your dog.