Cleaning & Care
To ensure that you enjoy your animal hair cutting machine for as long as possible, the correct cutting set care is of decisive importance. Why? The regular cleaning and cutting set maintenance extends the service life and cutting performance of the machine by a multiple - and that saves you money!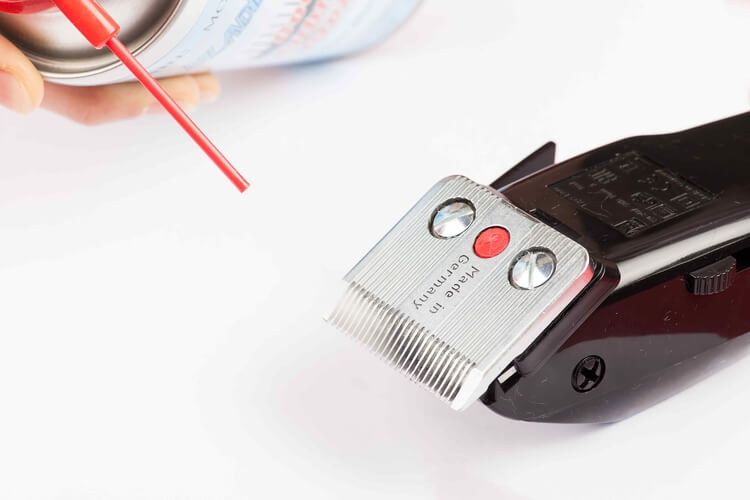 Cleaning & Care
Why care?

Regular cleaning and care ensure you a longer life of your pet hair clipper, especially the cutting set. The oiling and care reduces the friction, heat and wear of the cutting set and also protects it from environmental influences. Neglecting the care, the machine is more heavily loaded, which leads to wear on the drive and transmission but also to loss of battery life and cutting performance.


Cleaning cutting sets
All our animal hair clippers let you remove the blade sets so they are easier to clean.
You should clean the cutting set with a brush after every clipping and, if necessary, clean it with the
BladeIce spray.
If the cutting set is clean, you can put it back on the device and oiling in any case. With dense fur or with a full line, it is also worthwhile to clean the clipper in between.
For animal hair clipper that are not equipped with a quick-change system, please unscrew the blade set with a screwdriver
(recognizable by: screwdriver with straight blade).
Once the screws are open, you can use a brush to clean the clippers and cutting comb and oil cutting surfaces with cutting set oil. After lubrication, screw the shaver and the clipping comb back onto the appliance.
Then start the machine for about 10 seconds to distribute the oil evenly on the cutting surface.
Our care videos show you exactly how it works. Just
click the video
corresponding to the device type.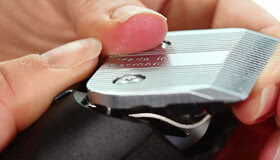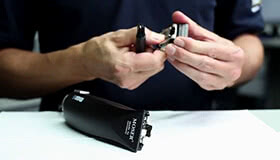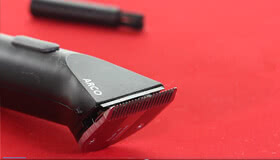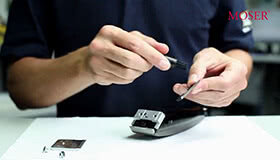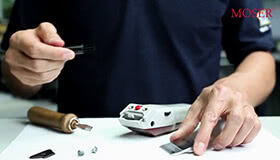 Tips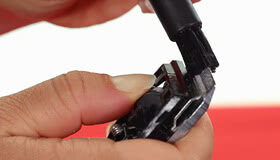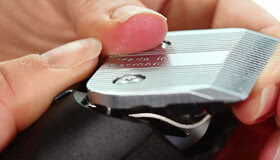 Cleaning animal hair clippers
The cleaning of animal hair clippers should only take place from the outside. You can just take a damp cloth and wipe the machine. The drive lever is provided with a long-term grease. This serves to minimize abrasion. This grease should not be removed as it may affect the life of the device. So always remember: Oiling makes the clipper run smoothly!
Cleaning Grooming Tools
All our grooming tools have the sensationally pleasant gel handle. The maximum stickiness to the surface also provides the best possible feeling to allow the animal a pleasant grooming. Even hair likes to stick to the handle. This is not a problem, because once held briefly under the water tap, the Grooming tool is again squeaky clean.