Innovation leader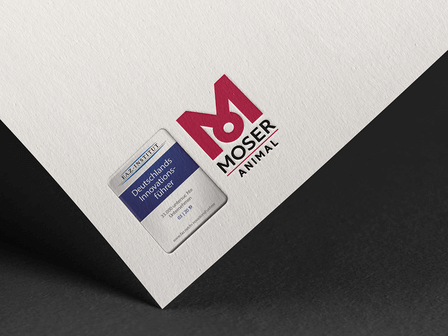 The company Wahl GmbH has been awarded as one of the innovation leaders of Germany in 2019 by the F.A.Z. Institute of Management and Market Information. The long-established company from St. Georgen in the Black Forest is part of the corporate group of WAHL Clipper Corporation USA. At the German company location 240 employees are employed today. Here the hair clippers of the brands Moser and ermila are developed and manufactured. For over 70 years, these have been synonymous for the highest quality, innovation and precision. In particular, with the Moser Animalline brand, the company was able to assert itself as one of the leading innovative companies in Germany. This success is mainly due to the modern technologies, distinctive functionality, ergonomics, future-oriented product design, highest performance and the first-class quality standard. The heart of every hair clipper are the precision-ground blade sets.
"Innovation began at the election exactly 100 years ago, when our founding father, Leo J. Wahl, filed the patent for the first electric hair clipper. At the time, that changed a whole industry and that's what we strive for today" says Jörg Burger; one of the two directors of the company alongside Stephen Gunson. "Even with the strong Moser brand, we are at the forefront of grooming at home, exploring future trends and technologies. The fact that this effort pays off is confirmed by numerous prizes and awards from our products or this innovation prize. Ultimately, the trust of our loyal customers, who have recognized that we create products specifically for your needs, constantly optimize them technically and contribute to the well-being of pets with every innovation, is what counts for us." says Jörg Burger.




"Innovation - made for you. Invented in the Black Forest!"
The high level of innovation is provided by a corresponding seal from F.A.Z. Excellent. The committee also convinced the comprehensive service offered by the innovative brand from the Black Forest. Wahl takes the needs of its customers seriously and places them in the spotlight. Under the motto "Innovation - Made for you. Invented in the black forest! ", Many pioneering new products from the Black Forest innovation company are to be expected.
"Innovations are born of courage! And to do this, the entire company must be behind an innovation and it needs first-class specialists. In Baden-Württemberg, we have strong industries with world market leaders and thereby more proximity to subject matter experts with vast knowledge and experience. The proximity to colleges and research centers also allows us access to staff with excellent education." said Stephen Gunson. " For us, innovation also means being open to new approaches and concepts, which is why we cooperate with universities, professional associations or veterinarians in various areas. In addition, the selection of our suppliers for innovative approaches is crucial because we like to combine expertise and use synergies." Gunson continued.
Click here for the
report of F.A.Z
.