NEW: Arco Pro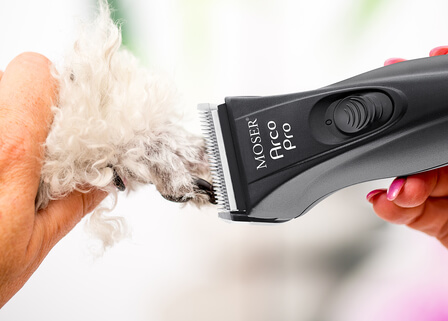 Ready, set, Arco Pro!
Since July there is now also the successor to the popular MOSER Arco: the MOSER Arco Pro. With the ergonomic, modern design and the powerful motor with automatic speed control and the removable battery, the Arco Pro is a great animal hair clipper for the full line of up to medium-sized dogs but also of cats and is very flexible.
Some pet shops will be equipped with the machine in early July, and Fressnapf will be adding the machine to the range and the test station in October.